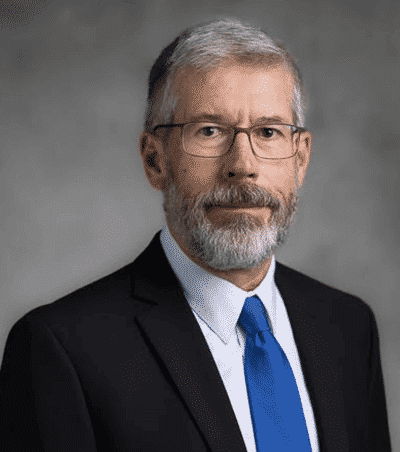 Isaac Ersoff has been an Attorney at Law and member of the Oregon State Bar Association since 1995.  He has served variously as legal counsel, corporate counsel, expert witness, consultant, professor, and presenter – throughout the U.S. and Israel.
Isaac now practices exclusively in the area of Estate Planning. Whether your estate is large or small, Isaac will create an Estate Plan tailored to your individual needs. Your Estate Plan may involve a Will, Trust, Power of Attorney, Advance Directive for Health Care, and/or a variety of other complex planning documents, but you can rest assured that no matter what your Estate Planning needs, Isaac will tailor the right plan for you.
Isaac earned his B.S.Ed from the University of Miami, his M.S.Ed. from Western Oregon University, and both a J.D. and a Certificate in Conflict Resolution from Willamette University College of Law.
In addition to his work with Zantello Law Group, Isaac served as an Adjunct Professor of Law at Willamette University College of Law. He also has experience in corporate law, having served as in-house counsel for the Oregon Brewing Company (aka "Rogue Ales & Spirits"), where he later became manager of sales, and finally wound up as president of the spirits division.
pROFESSIONAL BACKGROUND IN MUSIC
Isaac attended the Eastman School of Music in the 1970s and played professionally with several symphony orchestras and chamber ensembles. He was the bass player in Scraping Teeth, named "Worst Band in America" by SPIN Magazine in 1993.
PROFESSIONAL BACKGROUND IN EDUCATION
From music, Isaac moved to the field of Education, with experience as a professor, administrator, disabilities coordinator, counselor, and teacher in both the United States and Israel. He was also Director of Foreign Relations and Director of Research for the Israeli Learning Disabilities Association.
RELIGION AND PRO-ISRAEL ADVOCACY
Isaac began rabbinical studies, then broadened to interfaith studies and history of religion, and is ordained as an Interfaith Minister (i.e., inclusive of all faiths). His related academic research focused on the histories of Judaism, Christianity, and Islam. He has taught about religion and the Mid-East at several universities in both the US and Israel.
CONTACT ZANTELLO LAW GROUP
You can start benefiting from
TRUSTED & HONEST COUNSEL.
Schedule your free consultation today!
Experienced Lawyers in Lincoln City
lincoln city, oregon
2941 NW Highway 101
Suite A
Lincoln City, OR 97367